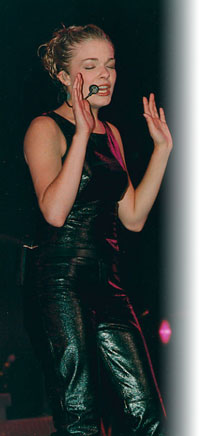 Born: August 28, 1982

Eye Color: Blue

Favorite Foods: Steak and Pasta

Favorite Desert: Strawberry Ice
Cream Soda


LeAnn Rimes is the youngest
peformer in country music to
debut at number 1 in
sales with her first major
album "Blue". - 1996

LeAnn Rimes was named the Billboard Music Awards Artist Of The Year!

"How Do I Live" Is The Longest Running Single In Billboard history!